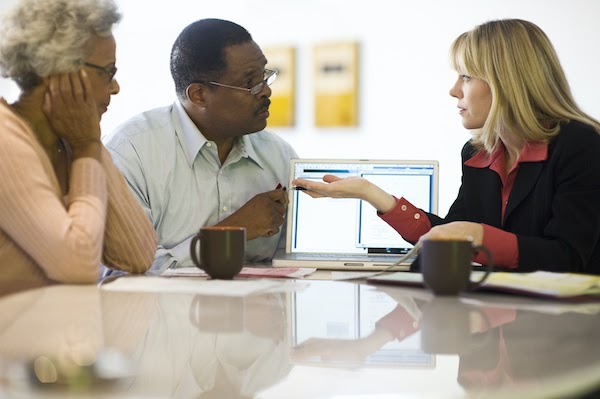 4 Ways to Turbocharge Self Pay Patient Management:
For hospitals, especially those that have relied on paperwork or lower quality software systems, a great self-pay patient management software can be a game changer for efficiency, productivity and bottom line.
Bluemark's MAPS Solution helps providers to accurately and efficiently assess the uninsured or underinsured, properly qualify them for appropriate assistance programs, and provide complete enrollment support in a single technology platform. Here are the four main ways MAPS works to make you and your team's jobs easier.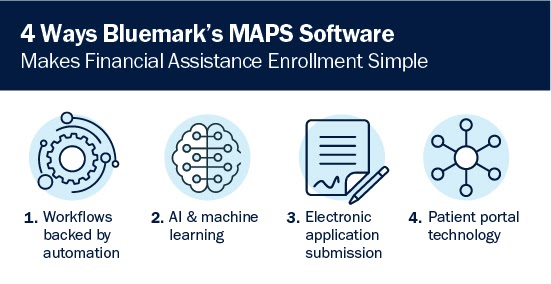 1. Workflows backed by automation
Everything starts with the initial enrollment screening. But once you have information on the patient, next steps aren't always easy to identify. There are multiple options for assistance programs, and each one has complex eligibility requirements. MAPS software will take patient information and automatically search all available programs to identify viable options for which the patient qualifies. Once a program is selected, the patient is automatically placed in a workflow that breaks down the full enrollment process step by step.
For example, if MAPS recognizes the patient qualifies for Medicaid, the software will determine what information is required by the state agency to evaluate and enroll that patient in the program. This means staff only needs to gather what's required and not waste time on getting proof of information that ultimately will not be needed.
MAPS also saves the patient's information for later and pulls it into the workflow as required, meaning it's not necessary to start every screening from scratch if a patient comes back to your hospital in the near future. Rather than regathering each piece of information, you can quickly confirm it remains accurate before moving forward.
2. AI and machine learning
When a patient account enters an enrollment workflow, there is also an element of intelligence included with MAPS. The software analyzes the information provided by the patient and customizes the workflow based on that data. For example, if a patient indicates they are not a United States citizen, it often means the financial assistance program will have different requirements than those of U.S. citizens.
By using algorithms, business rules and pre-installed elements of artificial intelligence, MAPS is capable of understanding and processing patient information and making any needed changes to the established workflow. This does not just apply to the beginning of the enrollment process, either. If a piece of information changes midway through, MAPS will make needed adjustments as you go.
At the end of the day, MAPS is designed to optimize your pathway from assistance program eligibility identification to enrollment. It gets you from an outstanding account with lost revenue to a closed account in as few steps and as streamlined as possible.
3. Electronic application submission
Another key feature from a process optimization standpoint is electronic submission of the final application for assistance. MAPS uses proprietary Exchange functionality, allowing staff to share information from the MAPS solution with state-based Medicaid application submission portals.
This electronic submission feature is key to so many customers due to its time saving ability. Traditionally, hospital staff submit a paper application or enter the patient's information into the outside party's portal on their behalf. But MAPS interfaces with third party submission portals, allowing you to track your progress and eliminate duplicate entry data. To share information, simply open the third party portal in one browser tab and MAPS in another.
4. Patient portal technology
A patient portal is the ultimate way to optimize communication between patients and financial assistance staff. A portal takes advantage of electronic communications tools and places them all in one spot, which is convenient for both parties.
With a patient portal, staff is not forced to rely on hand-delivered documentation or forms sent through snail mail. Rather, patients are directed to a portal where they can login, validate their identity and scan and upload documentation on the spot. They can also fill out forms and communicate with staff via text messages and email. This is just another way Bluemark's MAPS software optimizes communication and streamlines the enrollment process using technology.
What does optimized self-pay management look like?
If these features sound beneficial to you, you may be wondering what exactly will they deliver? Electronic submission will surely save time, but can you quantify the results that come with implementing MAPS?
Bluemark has examined MAPS outcomes using a combination of client polling, time studies, detailed time recording and reported data analysis. Improvements can be challenging to quantify due to limited or inaccurate information available about providers' prior, sometimes manual processes. It is also difficult to isolate all variables when looking at the overall program enrollment results due to seasonal and economic factors that greatly impact the population seeking assistance.
That being said, after analyzing data from real-life client experiences, we can reasonably conclude that MAPS delivers a 25-30% increase in efficiency as well as a significant increase in ROI. For one client, this came to a 5x increase in ROI, or $1 million in annual cost savings.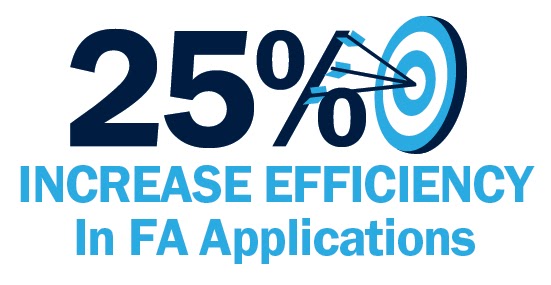 Real client experiences with MAPS
As a policy, we are precluded from sharing specific details regarding client experiences, as this information is proprietary to each customer. To provide concrete context for savings, we have grouped clients together to provide data on expected results depending on the nature of the customer.
• Large Distributed Health Systems
MAPS has been implemented at several large health systems across the country. Typically, at initial go-live clients are able to reduce their staff headcount by up to 10%, and then plan to reduce staff headcount by another 10% within the first 12 months. Given the typical sizes of their staff, these reductions can result in savings between $300,000 and $600,000 annually. This will be close to a three times return on their MAPS investment.
• Urban Region Health Systems
The MAPS solution has also been implemented in a number of urban regional health systems. Based on the efficiency improvements with MAPS, these clients have been able to increase the number of open accounts that each financial counselor can manage at one time. Generally, each financial counselor can manage 15% to 25% more active cases. With MAPS, these clients can avoid adding additional financial counseling resources while processing more accounts. The cost savings is estimated to be $250,000, a 2.5 times return on their MAPS investment.
Schedule your free, no-commitment MAPS demo
MAPS brings together all of the functionality needed to convert the self-pay patient population into either reimbursement generating programs or financial assistance in the most effective and efficient manner possible. The suite of functionality includes tools for patient outreach and engagement, core assistance program eligibility and enrollment processing, and patient financial services management tools and reporting.
Backed by strong relationships with our clients and partners, Bluemark offers mature SaaS solutions that are time-tested and positioned to evolve with the healthcare market. Through our engaged community of users, we stay connected to the challenges that impact our clients and continue to enhance our solutions to meet changing industry needs.
Click here to schedule your free, no-commitment demo of the MAPS software and understand how it can best work with your hospital's current systems.