Mount Sinai Health System
MAPS
Mount Sinai is New York City's premier healthcare system, serving hundreds of thousands of patients each year. With so many inpatient, outpatient and emergency care patients making their way through the hospital annually, the team needed a way to provide the highest standard of care of financial assistance to each one. Bluemark's MAPS software is still in use today by Mount Sinai.
"We needed the ability to seamlessly operate between levels of assistance and Bluemark was the only entity that offered seamless operation between DOH, HRA, and FAP. This not only made us more efficient and compliant, it also allowed us to maximize the assistance offered to our patients."

Erwin Ramirez, Senior Director of Patient Financial Services

Ensemble Health Partners
MAPS
Ensemble Health Partners is an industry leading revenue cycle services provider who utilizes the MAPS solution for their clients. Ensemble Health Partners is a highly valued collaborator whose team specifically chose Bluemark as the ideal solution for providing Medicaid and Financial Assistance eligibility and enrollment services.
"We have been utilizing the MAPS platform since 2017 and it continues to evolve to meet our changing self-pay management needs. The Exchange functionality dramatically simplifies the Medicaid application submission process eliminating errors and reducing the overall approval cycle-time. This tighter control over application submissions eliminates the potential for loss of reimbursement revenue."

Patrick Flynn, AVP Revenue Cycle

Wake Forest Baptist Health
Blueway Tracker
Wake Forest Baptist Health is a medical services and research center located in North Carolina. As a health system on the rise, they needed a way to handle all audit types under the Medicare Fee-for-Service program plus Medicaid and commercial payers. The Bluemark team was able to provide them with Blueway Tracker software for better audit management. This platform is constantly updated, customizable to their needs and provides comprehensive reporting tools of tracking successes and points for improvement in the short and long-term.
"Bluemark is the trendsetter in Payer Audit tracking! Their expertise, reliability and customer support is an exceptional value in healthcare today! It is truly refreshing to partner with a company that understands the technical and operational challenges we face."

Sabrina Bottomley, Associate Director Billing Compliance and Charge Integrity
Chicago Public Schools
MAPS – Schools and CBO
Marking yet another venture outside the world of healthcare, Bluemark partnered with Chicago Public Schools, the third largest school district in the country, to serve thousands of students and members of neighboring communities. Using MAPS CBO, an offshoot of MAPS specifically designed for community-based organization, district employees are able to streamline outreach and provide an enrollment pathway for students in need of Medicaid and Supplemental Nutrition Assistance Program (SNAP) benefits.
We recently implemented the MAPS platform to enhance our case management, program outreach and enrollment efforts across the school district and in the greater Chicago community. With MAPS, our Coordinators can now easily determine program eligibility, track all encounters and assist families through the Medicaid application process. MAPS is helping us add the word "Accountability" to our workflow by allowing us to coordinate and track all outreach efforts across the district. More importantly, MAPS is now helping us meet our goal of ensuring CPS students are receiving the right care, at the right place, at the right time by assisting us in reducing the number of students and families that are missing invaluable health care services and benefits they are entitled to receive."

Sergio Obregon, Manager, Office of Student Health and Wellness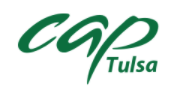 CAP Tulsa
MAPS – Schools and CBO
As an organization dedicated to benefiting communities, Bluemark's 2013 partnership with CAP Tulsa, a community based organization that helps young children in lower-income families grow up and achieve economic success, made perfect sense. Bluemark developed an operating platform to manage the enrollment of Head Start children and facilitate community outreach for other benefit program enrollment. To this day, CAP Tulsa remains a close partner with full support from our team.
"CAP Tulsa engaged with Bluemark several years ago to develop a fully electronic intake system to replace a process that was largely paper based. As our needs have expanded, Bluemark has remained a valued thought partner, helping us to fully consider how best to meet these needs. Throughout, we have benefited from a responsive, dedicated point of contact who is not satisfied that any work is "complete" until the business need has been fully met."

TJ Sexton, Manager of IT Project Services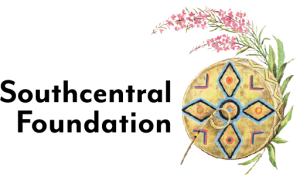 Southcentral Foundation
MAPS IQ
In 2012, Bluemark's flagship MAPS tool had been in the market for years helping hospitals and health systems with financial assistance enrollment. At this point, the Southcentral Foundation, an organization dedicated to physical, mental, emotional and spiritual wellness within the Alaska Tribal Health Community, approached us with the need for the same enrollment tools in the context of Tribal Health. 
There are approximately 2 million American Indians and Alaska Natives who belong to over 500 federally recognized tribal organizations across the country, many of whom, unfortunately, lack proper health insurance coverage. The Bluemark team went on to develop MAPS IQ, which connects members of Tribal Nations to financial assistance programs, including Medicaid, Tribal Health Programs and Health Insurance Exchanges.
USDA Food Stamps Project
SNAP Eligibility and Enrollment
In 2003, Bluemark ventured outside the healthcare space, working with the United States Department of Agriculture to modernize the eligibility and enrollment process for the Supplemental Nutrition Assistance Program (SNAP). The resulting tool screened individuals, then referred those who qualified to their home states to complete program enrollment.
The SNAP project solidified Bluemark's commitment to collaborating both internally and externally to develop software supporting community benefit initiatives. To this day, this mindset remains at the heart of our actions and drives our business decisions.