Article: 10 Years of esMD: How to Achieve Electronic Document Submission Success in 2022
Reflecting on ten years as an Health Information Handler with esMD
Article: The Complete Guide to Recovery Audit Contractor (RAC) Audits
Read more to understand how providers can best respond to RAC Audits
Now Available: myesMD.com
A free, simple, and secure way to submit medical records to Medicare audit contractors
Assistance Program Enrollment
The assessment and enrollment process for public benefit programs such as Medicaid, health insurance through the exchange, and Hospital Financial Assistance is multifaceted and complex. Bluemark simplifies the process, enabling clients to easily track and manage activities, ensure compliance and enhance reimbursement.
Payer Audit Management
Providers are under considerable scrutiny from outside agencies, including Medicare, Medicaid and commercial payers, to validate claims and properly manage associated audits and denials. Bluemark's sophisticated cloud-based audit and compliance technology solution streamlines this process, providing technology to efficiently and effectively manage all types of audits—and protect reimbursement.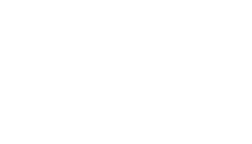 White Paper: Utilizing Technology to Drive Savings in Self-Pay Management
White Paper: Best Practices in Audit Response with Full Cycle esMD
Compliance Today Article: Using a Backbone Audit and Denials Management Solution
Self-Pay Management Pro Forma - Insource vs. Outsource
Article: Best Practices for Improving Patient Outreach
Article: Tactics to Take Your Audit Response Process to the Next Level