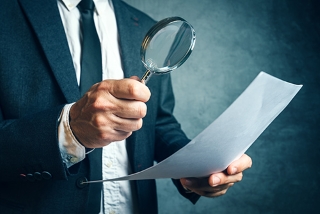 New Acting Secretary of the Department of Health and Human Services
With the departure of Tom Price as Secretary of The Department of Health and Human Services (HHS), President Trump has appointed Eric D. Hargan as Acting Secretary of HHS. Mr. Hargan was initially made Deputy Secretary on Oct. 6, 2017. He is an attorney and most recently a shareholder in Greenberg Traurig's Chicago office in the Health and FDA Business department, where he focused his practice on transactions, healthcare regulations and government relations. He has represented investors, companies and individuals with regard to healthcare investments and issues across the sector.
---
IPPS Final Rule and Uncompensated Care Data
This month the federal government starts its new fiscal year, FY 2018, which runs from Oct. 1, 2017 through September 2018. Hospitals are currently implementing changes that were published in the Inpatient Prospective Payment System (IPPS) final rule. A provision of the IPPS rule requires the Centers for Medicare & Medicaid Services (CMS) to incorporate data from Worksheet S-10 in the computation of Factor 3, (which is the allocation for the remaining 75%) for the calculation of hospitals' share of uncompensated care payments for FY 2018. On Sept. 29, CMS published MLN Matters article number SE 17031 which provides hospitals with examples for proper reporting of uncompensated care data on the S-10. You may view SE 17031 here.
---
Updated OIG Audit Work Plan
The Recovery Audit Contractor program continues to audit providers, and we have not seen any new audit campaigns as of this writing. As always we will continue to monitor the contractor sites for new information and provide updates accordingly. We would like to remind readers that the Office of Inspector General (OIG) is now updating its audit work plan on a monthly basis rather than annually. The following four audit issues were recently added to the OIG's work plan.
Medicare Part B Payments for Ambulance Services Subject to Part A Skilled Nursing Facility Consolidated Billing Requirements

Medicare Part A prospective payments to skilled nursing facilities (SNFs) include most of the services that outside suppliers provide to SNF residents. Pursuant to 1862(a)(18) and 1842(b)(6)(E) of the Social Security Act, outside suppliers, including ambulance suppliers, must bill and receive payment from the SNF, not Medicare, for services provided to beneficiaries in SNF stays covered under Medicare Part A. Prior Office of Inspector General reports have identified high error rates and significant overpayments for services subject to SNF consolidated billing. The audits will determine whether ambulance services paid by Medicare Part B were subject to Part A SNF consolidated billing requirements. The audits also assess the effectiveness of edits in CMS's Common Working File to prevent and detect Part B overpayments for ambulance transportation subject to consolidated billing.

Review of Medicare Payments for Non-physician Outpatient Services Provided Under the Inpatient Prospective Payment System

Under the Medicare Part A inpatient prospective payment system (IPPS), hospitals are paid a predetermined amount per discharge for inpatient hospital services furnished to Medicare beneficiaries, as long as the beneficiary has at least one benefit day at the time of admission. The prospective payment amount represents the total Medicare payment for the inpatient operating costs associated with a beneficiary's hospital stay. Inpatient operating costs include routine services, ancillary services (e.g., radiology and laboratory services), special care unit costs, malpractice insurance costs, and preadmission services. Accordingly, hospitals generally receive no additional payments for non-physician outpatient services furnished shortly before and during inpatient stays. Over payments to hospital outpatient providers for non-physician services furnished shortly before or during inpatient stays. Recent audit work indicated that providers are still billing inappropriately and contractors continue to make inappropriate payments for these non-physician outpatient services. Additionally, Medicare payment system controls are not preventing or detecting overpayments for incorrectly billed services. Our objective is to determine whether nationwide Medicare payments to hospital outpatient providers were correct for non-physician outpatient services provided within 3 days prior to the date of admission, on the date of admission, or during IPPS stays (excluding date of discharge).

Review of Medicare Payments for Telehealth Services

Medicare Part B covers expenses for telehealth services on the telehealth list when those services are delivered via an interactive telecommunications system, provided certain conditions are met (42 CFR § 410.78(b)). To support rural access to care, Medicare pays for telehealth services provided through live, interactive videoconferencing between a beneficiary located at a rural originating site and a practitioner located at a distant site. An eligible originating site must be the practitioner's office or a specified medical facility, not a beneficiary's home or office. Audits will review Medicare claims paid for telehealth services provided at distant sites that do not have corresponding claims from originating sites to determine whether those services met Medicare requirements.

Nationwide Medicare Electronic Health Record Incentive Payments to Hospitals

Medicare incentive payments were authorized over a 5-year period to hospitals that adopted electronic health record (EHR) technology (Recovery Act, § 4102). From January 1, 2011, through December 31, 2016, the Centers for Medicare & Medicaid Services (CMS) made Medicare EHR incentive payments to hospitals totaling $14.6 billion. The Government Accountability Office identified improper incentive payments as the primary risk to the Medicare EHR incentive program. A Department of Health and Human Services, Office of Inspector General (OIG), report describes the obstacles that CMS faces in overseeing the Medicare EHR incentive program. In addition, previous OIG reviews of Medicaid EHR incentive payments found that State agencies overpaid hospitals by $66.7 million and would in the future overpay these hospitals an additional $13.2 million. These overpayments resulted from inaccuracies in the hospitals' calculations of total incentive payments. Audits will review the hospitals' incentive payment calculations to identify potential overpayments that the hospitals would have received as a result of the inaccuracies.