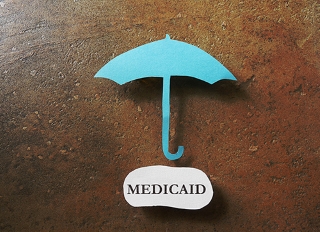 Health-related social needs—such as food security, inadequate or unstable housing, lack of utilities or transportation, and domestic violence—all can have a profound impact on an individual's health and often are strong drivers of health care costs. Unlike physical illnesses, however, these factors cannot be impacted by improvements in clinical care, and they are often difficult for health care providers to address without support from other organizations. Many believe the Medicaid program is well positioned to address these unmet social needs.
The Impact of Unmet Social Needs on Health
Unmet health-related social needs may increase the risk of developing chronic conditions, reduce an individual's ability to manage these conditions, increase health care costs, and lead to avoidable health care utilization, according to the Centers for Medicare and Medicaid Services (CMS). In fact, unmet social needs have shown to be associated with:
Nearly twice the rate of depression.
60% higher prevalence of diabetes.
More than 50% higher prevalence of high cholesterol and elevated hemoglobin A1c, a sign of diabetes.
More than double the rate of emergency department visits.
More than double the rate of no-shows to clinic appointments.
Some have argued that the concept of comorbidities should be expanded to include social determinants, given the dramatic impact they can have on one's overall health and total health care costs.
How States are Addressing Social Needs through Medicaid
A number of states are testing models that utilize the Medicaid program as a platform to address unmet social needs. Many of these models provide enhanced identification of and outreach to those in need of social supports and/or streamline the application and enrollment process for social supports.
Pennsylvania. Provides a single online application for both health and social supports. This allows those eligible to apply for Medicaid, CHIP, and the health insurance marketplace simultaneously with programs that administer food stamps, school lunches, child care assistance, and other benefits.
Colorado. Connects Medicaid beneficiaries to health care providers, as well as social and community services, through geographic-based Regional Care Collaborative Organizations. These connect individuals with primary care providers who serve as a central point of contact for medical care and assess nonmedical needs.
Louisiana. Tackling care for those who are homeless or at risk of becoming homeless through its Medicaid program, integrating permanent supportive housing into Medicaid home- and community-based services.
Oregon. Aligned its health care and early education systems. The Medicaid program and early learning systems share goals, staffing, and funding.
How CMS is Addressing Social Needs through Medicaid
Earlier this year, CMS launched a new model—the Accountable Health Communities model—to bridge the gap between clinical and community service providers. According to CMS, "the model will test whether systematically identifying and addressing beneficiaries' health-related social needs impacts total health care costs and reduces inpatient and outpatient utilization." The model aims to reduce avoidable health care costs, drive down total cost of care, and improve patients' health and quality of care. The model will span five years.
Outcomes of the CMS Accountable Care Model and state-based Medicaid models that address social needs remain to be seen. Yet many believe that efficiently leveraging Medicaid in this manner will lead to improvements in health and a decrease in health care costs. Only time will tell.