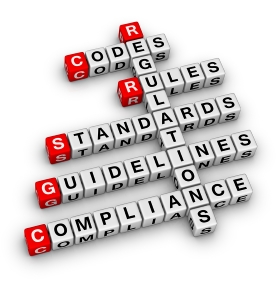 On July 13, the Centers for Medicare & Medicaid Services (CMS) released the Medicare outpatient prospective payment system (OPPS) proposed rule for 2018.
Of major importance to hospitals is CMS' proposed 50 percent cut to payments for services provided at "non-exempted" hospital outpatient departments (HOPDs). This reduction pertains to HOPDs located off campus that were not billed under OPPS as of November 1, 2015. The proposed reduction will reduce the non-exempted payments to 25 percent of the full OPPS hospital payments. Currently, hospitals receive 50 percent of the full OPPS payment.
Recommendation: We recommend hospitals review their billing approaches for HOPD non-exempted services to ensure they are not including services that do meet the rules that were in place as of November 1, 2015.
The final rule will be published by CMS in early November.
On August 2, CMS released its Medicare final Inpatient Prospective Payment System (IPPS) rule for Fiscal Year 2018.
Highlights of the rule include the following changes to IPPS.
Payments to acute general hospitals that successfully participate in the Hospital Inpatient Quality Reporting Program and are meaningful electronic health record users will increase by 1.2 percent. Along with other changes to the payment rates, CMS indicates that IPPS payments will increase by about $2.4 billion in FY 2018.
CMS will implement the use of cost report worksheet S-10 data to distribute Medicare disproportionate share (DSH) uncompensated care funds beginning in 2018. CMS finalized its proposal to begin using the S-10 data as of October 1, 2017, for one-third of the distribution, and the remainder will be based on the current low-income days methodology.
The FY 2018 payment files are available on the CMS website.
Recovery Audit Contractor (RA) Update
Last week, two of the RAs, Cotiviti and Performant, received approval from CMS to audit hospitals for the appropriate use of condition code 42. Condition code 42, is used on inpatient hospital claims to signify that the patient is being discharged with home health, but the home health treatment is unrelated to the hospital treatment. An example would be a homebound patient with a chronic wound who receives home care services after being hospitalized with pneumonia. If Condition code 42 is included on the claim, CMS will reimburse the hospital the full MS-DRG amount instead of the post-acute payment reduction rate used when home health is ordered as a continuation of the acute episode of care.
Recommendation: It is recommended hospitals review how Condition code 42 is assigned on discharge. The order for home health services would specify if it is ordered as a continuation of the acute treatment or for the patient's condition that was previously treated under the prior home health plan. If Condition code 42 is being assigned, it needs to be communicated through the hospital's EMR to the billing system.